The All-Parish Retreat is an important annual event in our parish's collective life because it gives us the chance to spend time with one another in a beautiful, relaxed, mountain setting away from our busy lives. For more than 30 years, those who have attended the retreat have enjoyed the experience immensely. People who knew each other only vaguely come to know each other well and become friends. This natural community-building happens spontaneously during meals, the Saturday afternoon hike/activity, during free time, sitting around the fireplace, completing a puzzle, or through any number of informal ways. Our chosen venue, Thousand Pines in Crestline, is a great place for children, with lots of outdoor space to run around and equipment to play on.
FRIDAY NIGHT
Arrival and getting settled
After dinner (on your own): free time
SATURDAY
8:00 a.m.
Breakfast
9:00 a.m. – 11:30 p.m.
Presentation
Children's activities with camp staff
12:00 p.m.
Lunch
1:30 p.m.
Group trip to Crestline, then hikes and activities
5:00 p.m.
Social hour
6:00 p.m.
Dinner
7:30 p.m. – 8:30 p.m.
Adult discussion
SUNDAY
8:00 a.m.
Breakfast
9:30 a.m.
Holy Eucharist
12:00 p.m.
Lunch and depart
Accommodations
The location of Thousand Pines gives everyone several possibilities for attending and participating in the Parish Retreat.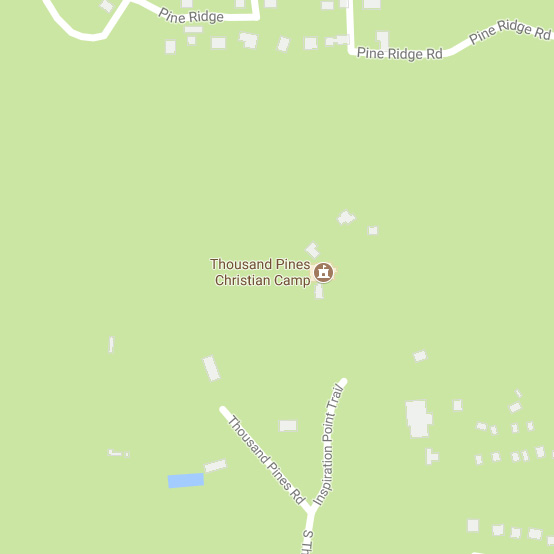 359 Thousand Pines Road, Crestline, CA
Staying On Site
Depending on participation we anticipate being able to have families in their own room. Those willing to share with others are welcome to do that. Each room has ten bunks and each room has its own bath room including shower.
Staying Off Site
It is possible for those who wish to lodge off site at the various motels and bed & breakfasts in Crestline and the surrounding communities, and come on site for the meals, program, and activities. People interested in this can go online to find what is available.
Commuting
Being that the camp is only 65 miles from COA. It is possible to drive up for the day and go home in the evening.
Price
On site: Adults - $145.00, Children - $45.00
Off site: $70.00 each
Saturday only: $50.00 each
What to Bring
Sleeping bags or bedding
Pillows
Warm clothes
Towel and washcloth
Board games
Puzzles
Toys and books for children
Nursery monitors
Reading books
Flashlights
Hiking shoes
Food and beverages to share
If you have questions please contact Fr. Gaestel at coa@coa-pasadena.org.
Registration
Please print, fill out, and return the registration form below with your fee to Fr. Gaestel.